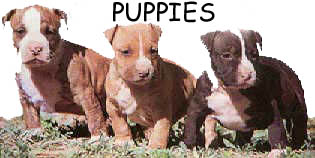 PUPPIES ARE HERE!!!!!!!!!!!!! (dob: 11/12/03)

FUZZYNATING KENNELS, proudly presents a new awesome litter for next DECEMBER 2003 between this 2 outsatnding AST: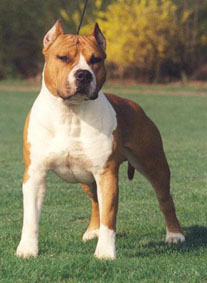 x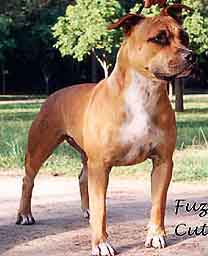 owner: PARASTONE´S KENNEL. Photo: wil de veer

BISS multiCh. FLAMEWOOD´S RAINBOW DRAGON (Bimbo) FUZZYNATING´S CUT AND PASTE (Nezca)

(click on the names to see the pedigree)

Bimbo is Dutch, Belgium, Luxembourg, International, TOP AST 1999, dutch Speciallity winner 1999 and 2001, BISS Belgium Speciallity 1998, Brussels winner, Amsterdam winner 2000 and 2001, Exc 3rd WorldWinner dogshow 2002, MAG test passed.................

Nezca has been always excellent in all her shows. Excellent bone, massive, head and movement. Recently, Nezca passed her NAT (Natural Aptitud Test) with excellent. We think she´s the perfect lady for this handsome boy.

When we saw the opportunity of making a breed with Bimbo, we didn´t heasitate. Bimbo is an exceptional stud. He becames to a closed wood´s line and is a proven producer. Bimbos is one of the most important dogs in Netherlands of the last 4 years, and some of his offspring are champions or multichampions (see his offspring page)

Bimbo is a very small and massive male (50 cms and 35 kgs) with excelent angles and movement, beautiful head and strong neck. His temperament is perfect. Crossing Nezca with a strong linebreed male, we´re loocking for minimize the variability of the pups, so we expect red / brown and white pups, very massive, well angled and with a excellent movement.......

If you have some question or are interested in a puppie, don´t heasitate to contact us
PUPPIES DUE DECEMBER 2003!!!!!